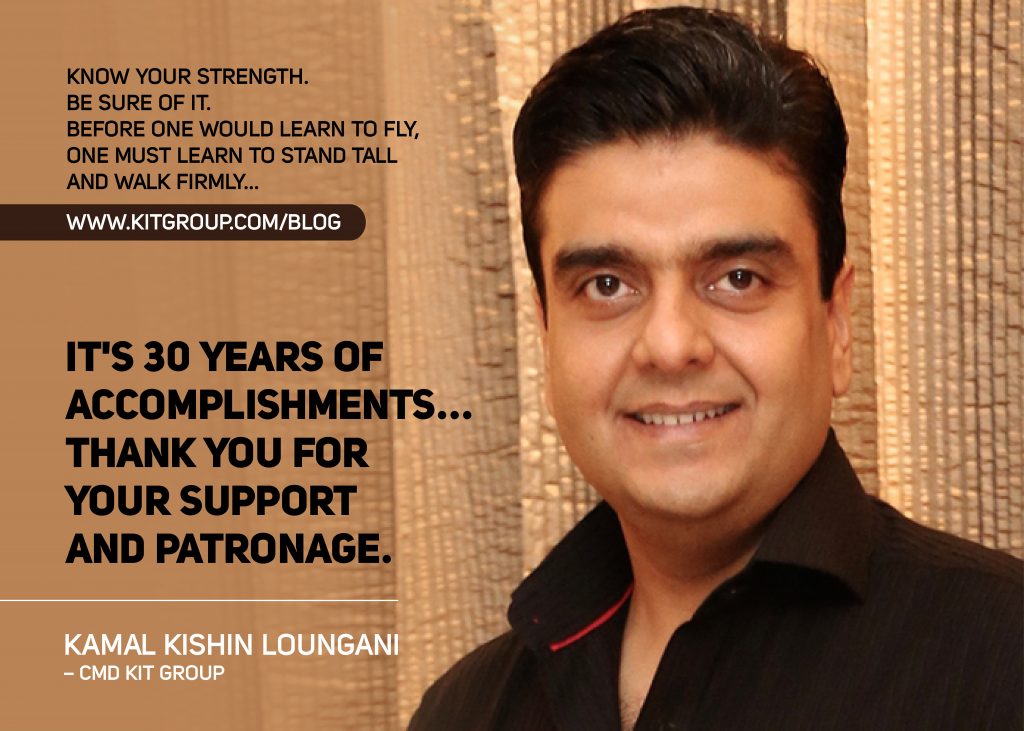 It is said, a dream without a plan is just a wish.
Today, presenting myself as the leader of a USD 300 million turnover enterprise -Kamal International Trading – KIT Group which has carved a niche in trading of Paper, Steel, Chemicals, Garments, Industrial Clothing, Information & Communication Technology and Food products, I feel extremely elated.
I am able to scale these heights because, within my inner self- Kamal Kishin Loungani, is one of those gritty guys, who believe even hope is an indulgence which can't be used to waste time on it.
I strongly believe in putting dreams into action. Every dream of mine is armoured with a plan to achieve it.
I would like to put it in this way: 2500 plus products, over 1500 successful deals, over 250 valued clients and stakeholders, innumerable happy customers, 100 plus strong workforce ago, I had a dream and I have been rigorously working in all spheres in realizing it.
As proud as I am of these achievements
As proud as I am of these achievements, I am also happy to recognize my team, who wholeheartedly shared my aspirations and goals and moved together in realizing many of my dreams. I am eternally bonded with them through all the high points and low points. As you all know, this year is a special one for KIT Group as we are celebrating 30 years of accomplishments in International trading with an expansive array of products and services. All these 3 decades of this glorious journey, I have kept our clients/customers/end-users satisfaction as the top priority, which is why we are able to offer only par excellence products/ services that guarantee for quality and durability.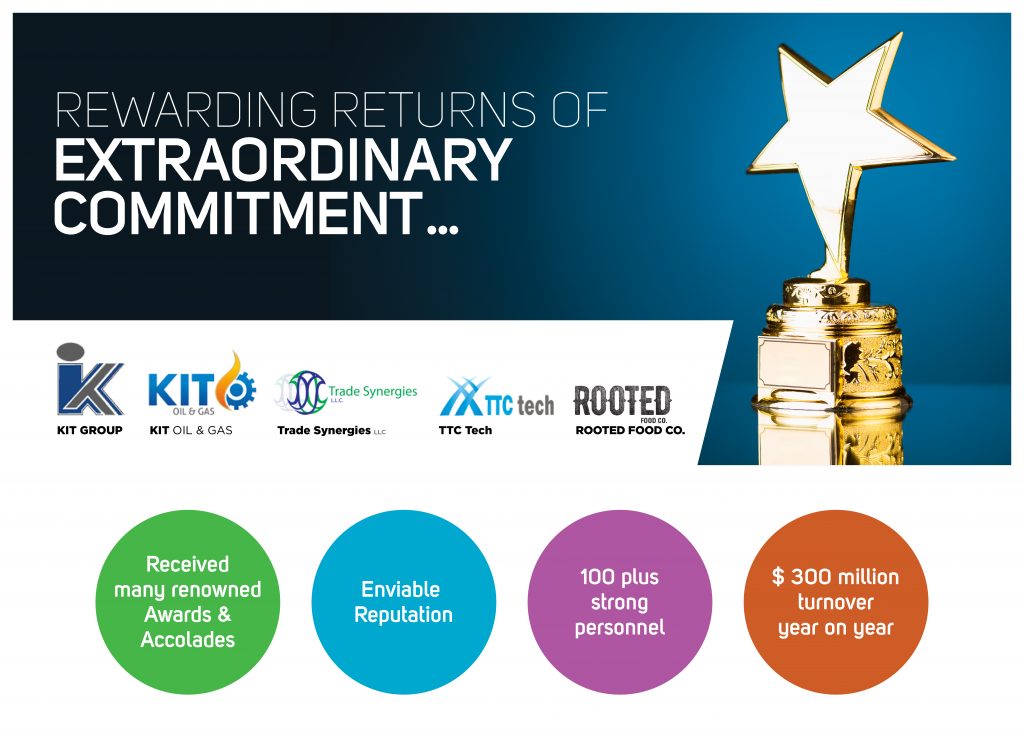 I believe the dream called Kamal International Trading has delivered to the needs and requirement of clientele and has made a significant difference in the International Trading business flow. This moment, I also thankfully recollect the people and clients who have walked alongside us on our way here – First comes our clients- who have made this journey progressive and prosperous. The second important contributor in our path to excel is our stakeholders who supported us and gave us strength and the most important ones are our well-wishers who guided us onto the right path and held the torch that illuminated the way. We would not be here today without you, your love, your support, and your encouragement
In this watershed moment I 'Kamal Kishin Loungani' invite you to join me for the years ahead as we seek to achieve more glorious milestones and build an even more enviable reputation for our products and services. In this moment of genuine pride and glory, I thank you all for your past, present and future support.